Welcome!
Rensselaer Center for Open Source
Faculty Advisors
Moorthy
Goldschmidt
Wes Turner
Fall 2016 Coordinators
Seve
Kiana
Aaron
Fall 2016 Mentors
Adrian Collado
Andrew Kaiser
Beverly Sihsobhon
Brian Kelley
Conner Foody
Courtney Tambling
James Grippo
Jim Boulter
John Behnke
Richie Young
Sarah Schattschneider
Theo Browne
Joey Lee
Zaran Lalvani
Toshi Piazza
Zefanya Putri
What is RCOS?
RCOS is a creative, intellectual and entrepreneurial outlet for students to use the latest open-source software platforms to develop applications that solve societal problems.
(that's our mission statement)
RCOS is anarchy
(but for real)
What does RCOS do for you
Unique open-ended learning experience
Gain valuable resume boosters
Huge community of skilled open source developers
Opportunity to work on awesome projects
Credit (0-4)
Structure : Members
Faculty
Coordinators/Mentors(Internal and External)

Members
Structure : Members
Every member gets a mentor
Mentors are assigned this upcoming Monday
Ask your mentor first
You can always change mentors
Structure : Meetings
Small Group on Tuesday
Large Group on Friday
Small Groups
Lead by a small group of mentors
Typically about 20 people to a small group
Attendance is taken (2 absences are excused)
Mentor freedom!
Large Groups
Lead by coordinators
Guest speakers!
Attendance is taken (2 absencse are allowed)
One large group presentation per team
RCOS's homebrew project management system
RCOS's primary communication medium
0-credit SIS course
(CRN: 27931 CSCI 4965-01)
To reserve our rooms and get a roster
Finding a team (optional)
Pitch Day
Post on Slack
Talk to your mentor
Getting Help
#helpdesk
Slack
Mentor (Both internal and external)
Coordinator
Faculty Member
How to be successful (and get an A!)
Below are guidelines and vary based on credit level
Commit often (shoot for once a week)
Tell us what you're up to (blog ~3 times a semester)
Get more contributions to external projects (projects created outside RCOS)
Increase rate of success of RCOS projects (but it's still okay to fail)
Increase longevity of RCOS projects
What happens next?
Small Group Tuesday
Pitch day! next Friday
Message @aaron on slack with your slides by 11pm the night before
You MUST message Aaron with slides!
It's okay if you change projects later!
What do you do now?
Get on rcos.io, slack and github
Sign up on SIS (SRN 97169 CSCI-4963-01)
Find a project
Email slides
Who do I talk to for <blank>?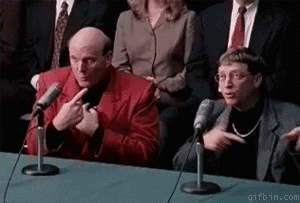 Thanks!
Let's have a great semester!!